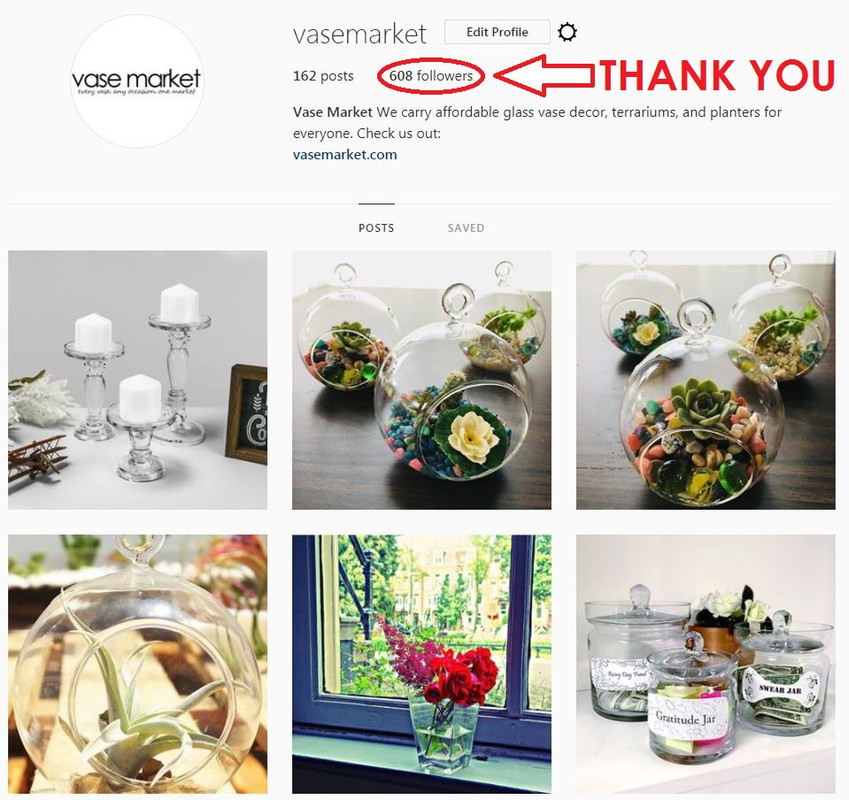 We've reached 600 followers on instagram!!
We would like to offer up our gratitude to our many instragram followers for joining us on this amazing journey of inspiring images featuring the best of what Vase Market has to offer. Thank you so much for sticking by us and supporting us!
Check out our most recent posts right below!
---
We hope you enjoyed out latest blog post!
If you are inspired by today's post, and you wanna see more, you can sign up for our Vase Market Newsletter. Also be sure to check us out on Yelp, Facebook, Wedding Wire, Gay Weddings, Pinterest, tumblr, and Instagram for more info! You might even stumble upon special offers and coupon codes!