Decorating Tips for Wooden Box Vases and Metal Planters
Here are Vase Market's certified decorating tips for you zinc planters, wood boxes, and zinc lined rectangular wood and metal planter vases!
---
Making Rustic Style Wedding Centerpieces
Love that outdoor smell of fresh pine, cut grass, and sun-warmed cedar? Our metal planter and wooden box vases make the perfect vintage style vases for wedding centerpieces, especially for rustic and country side, outdoor themed weddings and other events.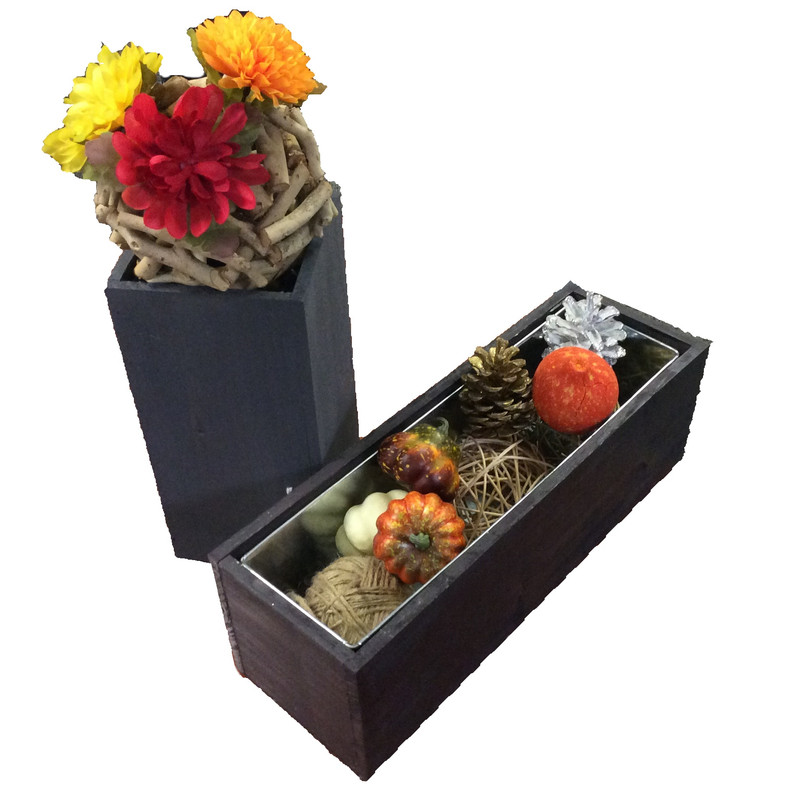 There are traditional routes one can take to making lovely rustic wooden box planter centerpieces, such as large top heavy floral displays (which our planters are perfectly fit to handle). However, if you're on a tight budget and using fresh flowers appears somewhat excessive, you can still find cheap and affordable alternatives. Using various natural, warm, woody, and autumnal colors, you can easily create unique decorative displays in minutes. In the examples above, we are using a Wood Rectangle Planter Box w/ Zinc Liner Dark Brown and a Wood Square Planter Box w/ Zinc Liner Dark Brown with autumn and rustic cottage elements to create simple decorative pieces. You can also use silk flowers and driftwood props, to induce a more balanced display between bold color and subdued textures.
---
DIY Succulent Garden Planters & Indoor Herb Garden Kitchen Display
The images below feature some of the ingenious ways our own customers have used our wooden box vases and rectangular planters with zinc liners (model number: ZWCB051204). Succulent gardening is a common and popular choice among our customers. Succulents and cacti are, of course, typically drought resistant, small, and low-maintenance plants, so they are ideal for our trough rectangular planter boxes and metal planters. One user created several troughs with a great succulent variety using our wooden box vases (see below). They gave several of these rectangular planter boxes as gifts to their friends and family, save one which they keep as a table centerpiece. Another customer used the same rectangular planter box to grow a few herbs right on their kitchen window!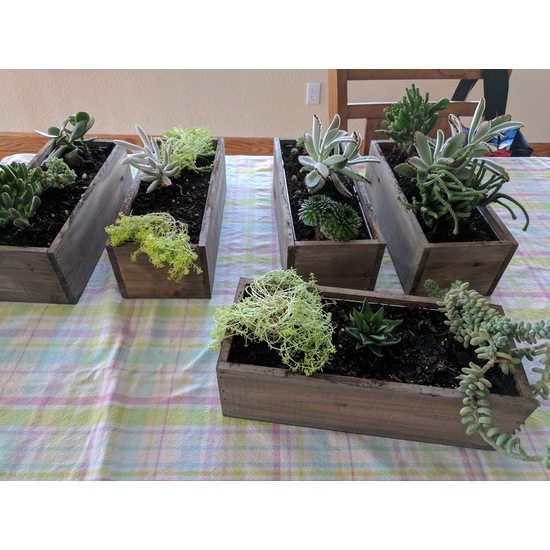 ---
Simple Indoor Home and Office Decorating
Our cube wooden box vases are cute, cheap, and functional. Their simplicity definitely fits in well with rustic, industrial, minimalist, and modern design! They come in cubes of 4 inches, 5 inches, 6 inches, 8 inches, and 12 inches! Gather some faux poplar saplngs and these little square planters can make a great container for your topiary displays.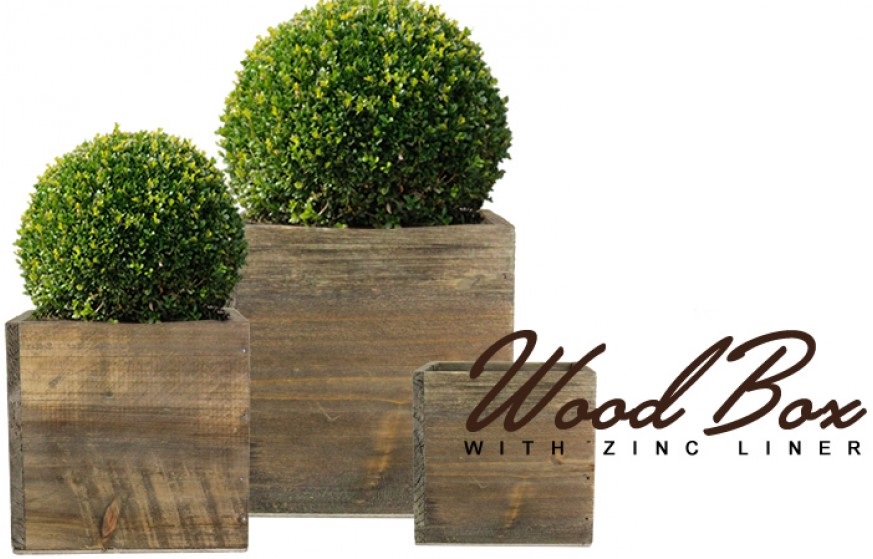 ---
We hope you enjoyed our newest post!
Be sure to check out some of our most popular vases and accessories! See our
Garden Supplies category
to see all of our different types of zinc planters, wooden box planters, and cylinder vases for outdoor gardening!
---
Vase Market is a wedding vase and home decor wholesaler from City of Industry, California servicing weddings and events throughout the local area, including Los Angeles, Orange County, and San Diego, as well as throughout the United States. Vase Market is a professional direct importer that has been part of the Southern California glassware industry since 1998 specializing in high-end glassware.