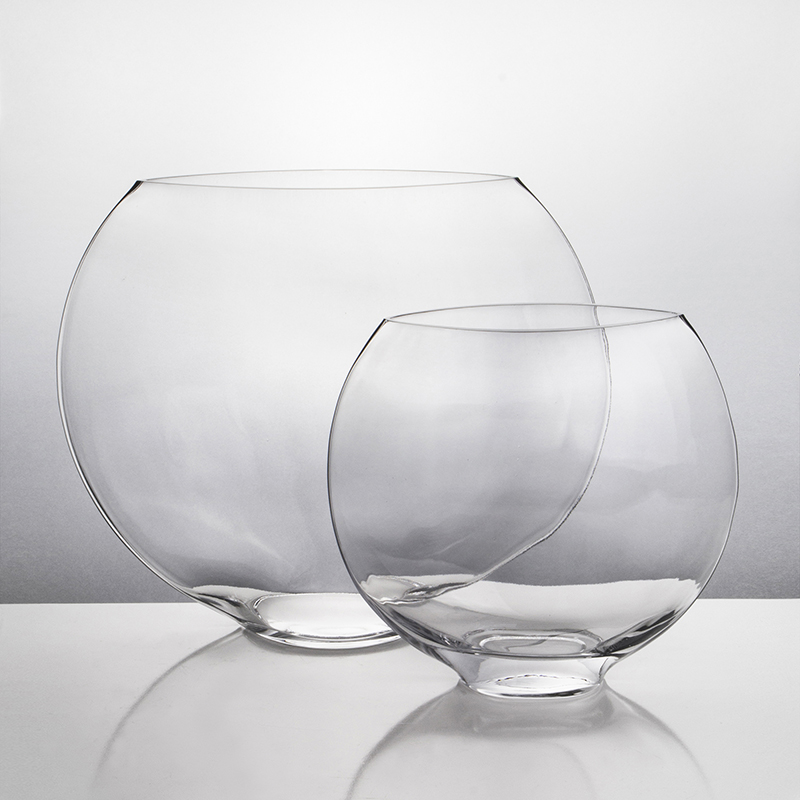 Introducing two elegant vases with a rare design: The Oval Moon Glass Vase. These glass accents carry a bold, yet subtle taste that demonstrates the epitome of modernity and class. Vase Market designs can take a classic design like the bubble bowl and, with the slightest elemental adjustment, turn it into a unique, eclectic and contemporary piece. The flexibility of one's perpective is key to creating this fabulous glass oval vase. A vase that is sure to enhance your own distinct style and bring a richness to its environment.
---
 An Ethereal Shape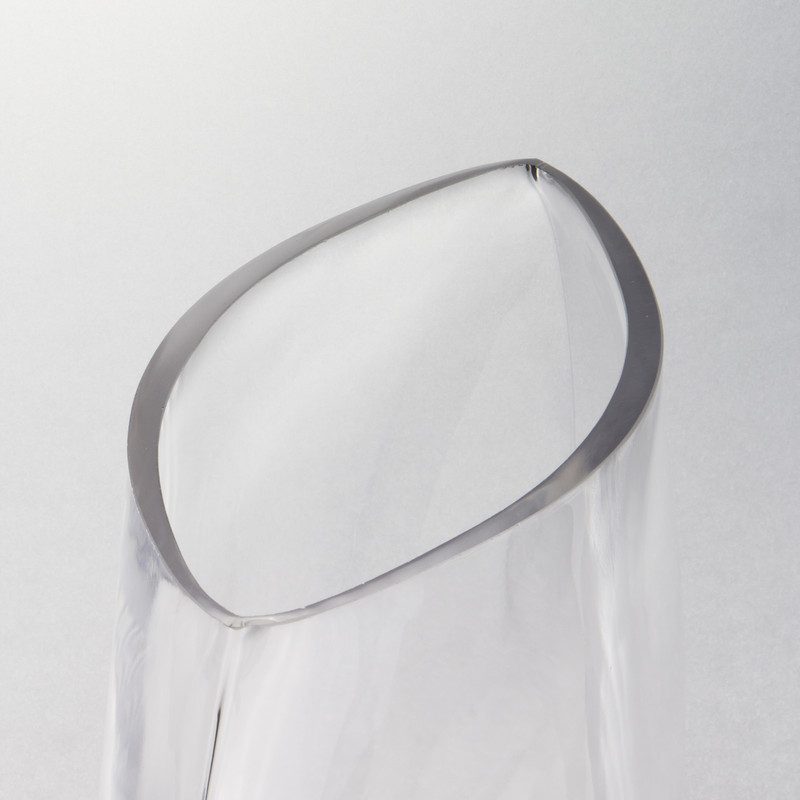 Straight on, the flat face of this round oval vase can be domineering. Its size (which can come in 11.5 inches wide and 15.5 inches wide) combined with a thickened, weighted, and stable base, makes this vase visually heavy. But because these round oval vases are made of hand-crafted high-end tempered glass, placing them against a solid white or color background can create a beautiful optical effect. The edges of this round oval vase are delicate folds that create lightly pinched corners around the opening. The soft curves coming to a sharp point is an exquisite detail of this modern product.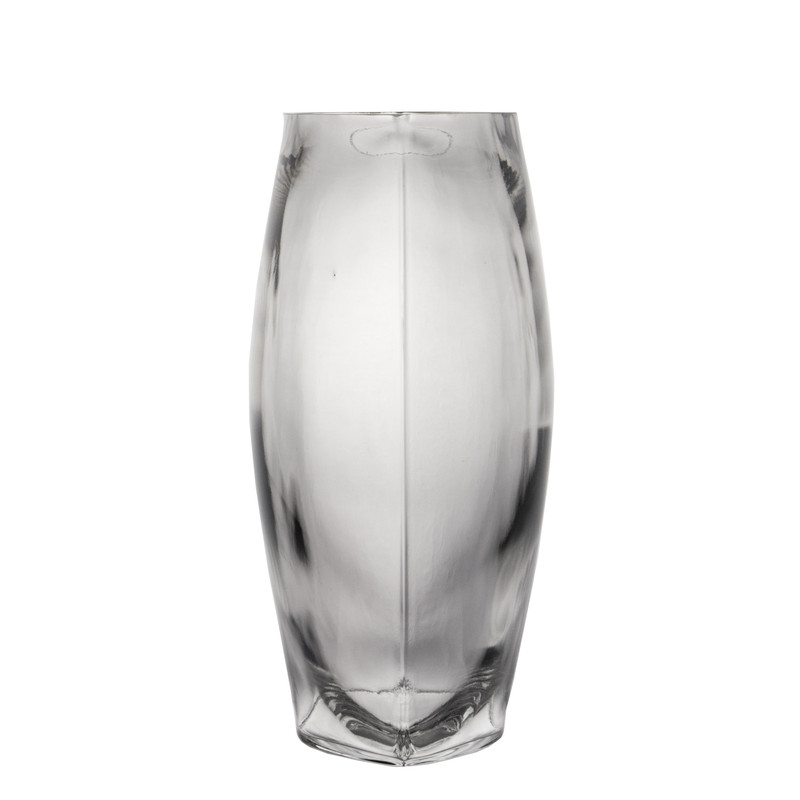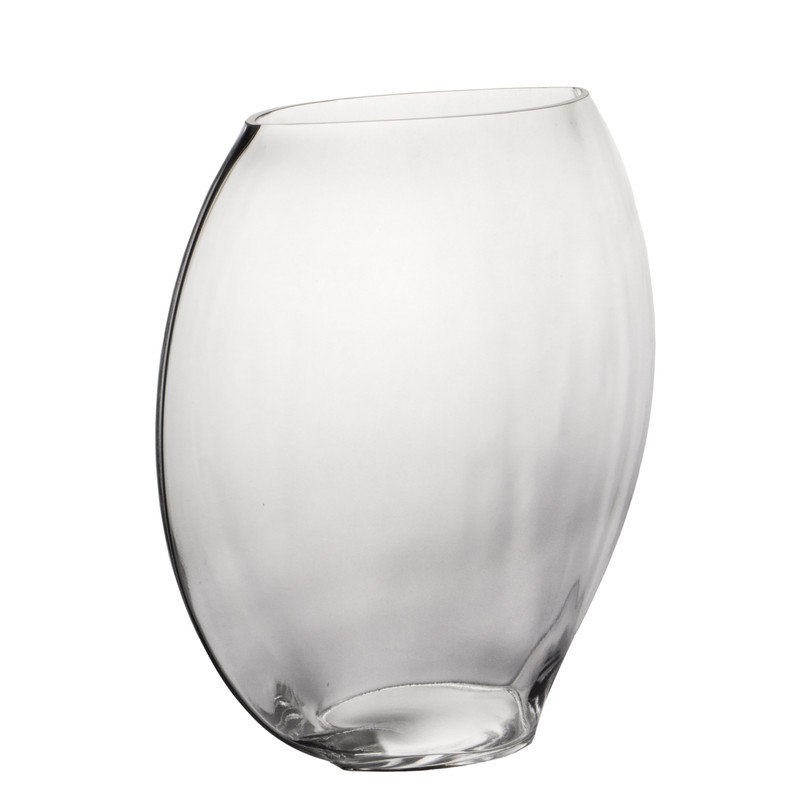 The sleek and surprisingly narrow shape adds a simple element that's easy to utilize for creating an air of balance and poise. These round oval vases can ensure that your arrangements for this fantastic vessel are inimitable and personal. To create a more refined elegance, allow for these round oval vases to display its silhouette in contrast to pillars and column tables of dark wood or marble.
Developing an artisanal feel can be casual and effortless if you follow these examples. It can be intimidating for an untrained designer to give these glass round oval vases a strong yet delicate presence. However, thanks to its large flatness, it's easy to make a sophisticated display with a combination of neutral tones (such a plain or natural colored pebbles or sand) mixed with strong textures (rattan, dried leaves, feathers) and bold color accents (felt cloth balls, colored gems, long green stems and vibrant flowers). Against a plain setting, a few touches of natural greenery, geometric lines, or jungle-like colors and helps to achieve a striking image that can transform a plain space into an inviting environment. 
Shop the look: 
Moon Shaped Round Oval Vase, 15.5" wide, 13.5" tall >>
Moon Shaped Round Oval Vase, 11.5" wide, 10" tall >>
---
---
Vase Market is a wedding vase and home decor wholesaler from City of Industry, California servicing weddings and events throughout the local area, including Los Angeles, Orange County, and San Diego, as well as throughout the United States. Vase Market is a professional direct importer that has been part of the Southern California glassware industry since 1998 specializing in high-end glassware.