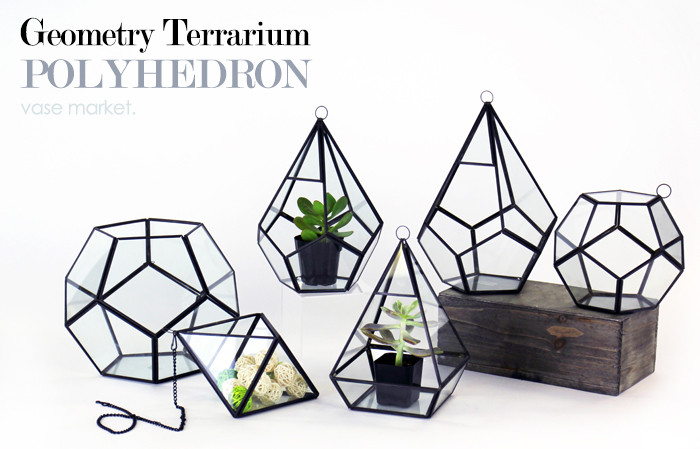 You might recall that Vase Market had previously posted about Wardian Cases, the historical originator of modern glass pane terrariums.  Well, we are proud to announce that these long awaited geometric terrarium designs have finally arrived to join our vast collection of high quality glass items. While we've been offering a variety of modern terrarium designs made entirely of glass for nearly a decade, we realized it was time to finally revisit the past and revive a classic style that has, in recent years, taken the eco-friendly urban gardening culture by storm.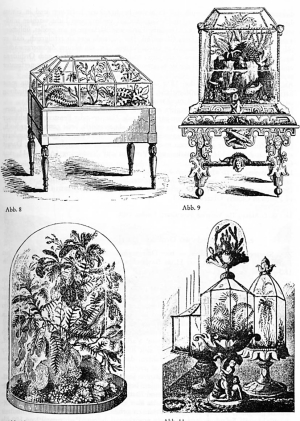 The Glass Castle
Fuse contemporary style with old fashioned elegance, and you get these gorgeous hanging and freestanding pane-glass geometric terrariums. There's something deeply enchanting about these metal framed terrariums. Perhaps there is something about the frame itself which gives them the appearance of greater stability, almost like that of a house. That is why geometric terraiums like ours are also sometimes called miniature greenhouses. I like to call them glass castles, since the oxymoronic phrase speaks for their outward fragility and simultaneous fortitude as containers for plants.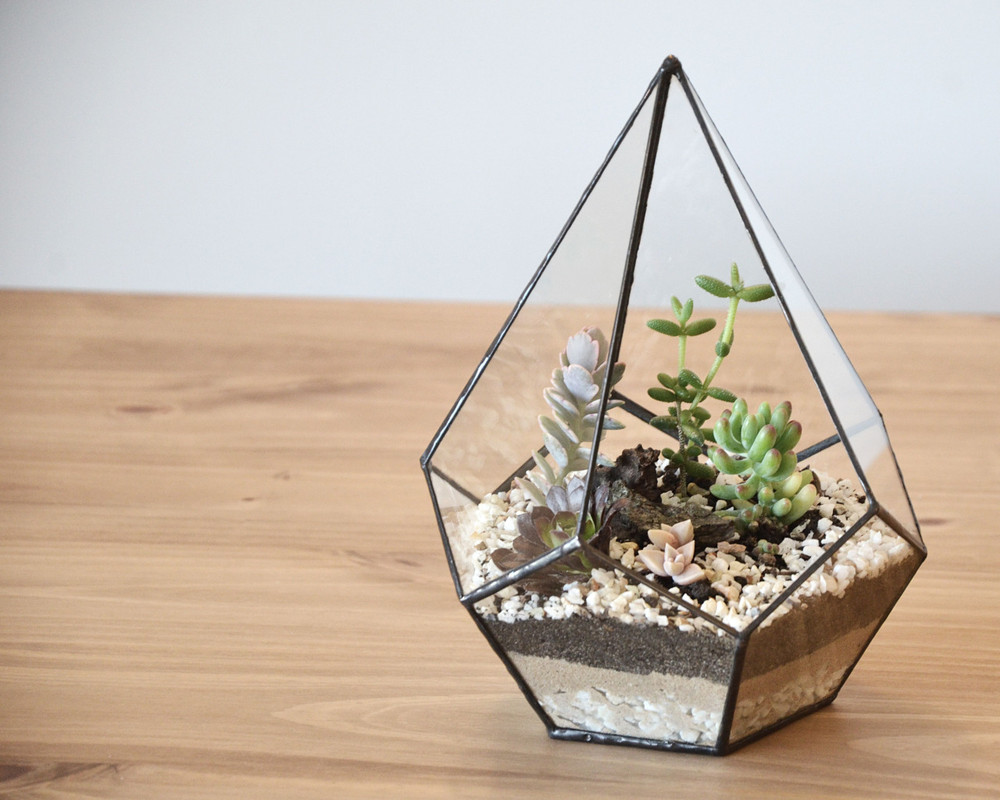 Currently, there is an ongoing modern lifestyle movement in creative indoor gardening and hydroponics. In a country that is becoming more and more industrial, it is no surprise that residents of this urban jungle are trying to maintain their connection to the greener parts of the world.  The advantage of these geometric terrariums is their ability to merge the essences of both the city and nature. For some of us, it fulfills a dire emotional need in a rapidly developing world.
They can be placed or hung just about anywhere: your garden, your patio, or around your home. Use them to showcase your plants, be they dry plants like succulents and cacti or tropical varieties like mosses, orchids, and air plants.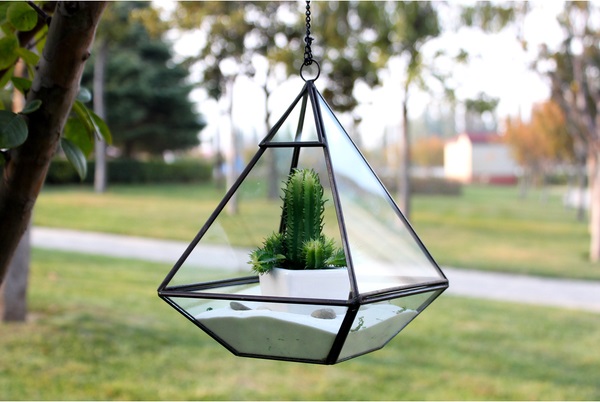 This creative blogger used a dodecahedron terrarium to not only hold succulents, but glow in the dark pebbles. How cool is that?
Decorating Your Terrarium
Beyond the practical features for the urban green thumbs, theses geometric terrariums present many opportunities as personalizable decorative pieces. Using black adhesive, you can write and draw on directly on the glass. You can create black bordered designs on the glass panes similar to gothic stained glass windows. Then, using stained glass lacquer, paint the partitioned sections of glass for that magical Tiffany glass aesthetic.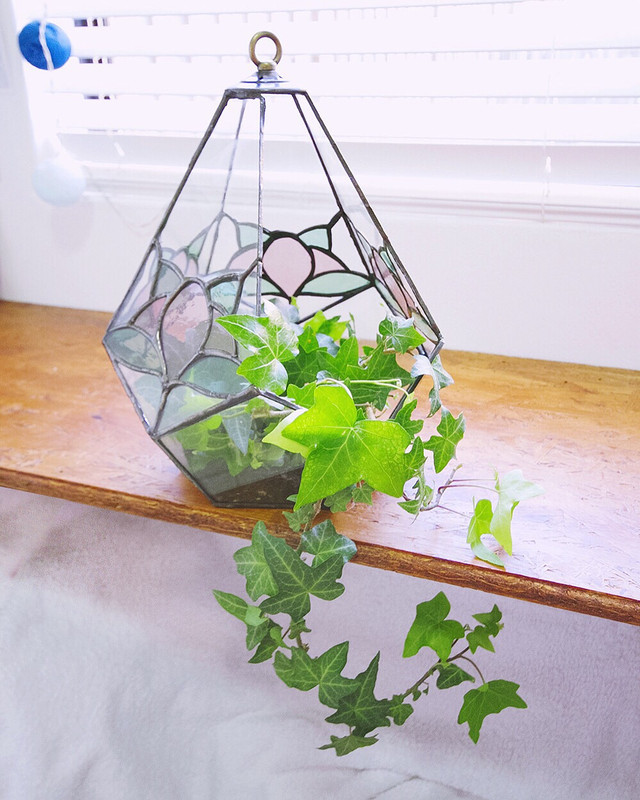 Once your geometric terrariums are painted, you'll find that they make amazing lanterns. Set these glass candle holders on a table for a lovely modern accent for your home. Or hang them in your backyard and fill them with candles for a special occasion.
---
We're proud of our wide selection of hanging glass terrariums and we want everyone to find the right piece.
Remember, you can always revist our other styles to mix and match our great variety of terrariums!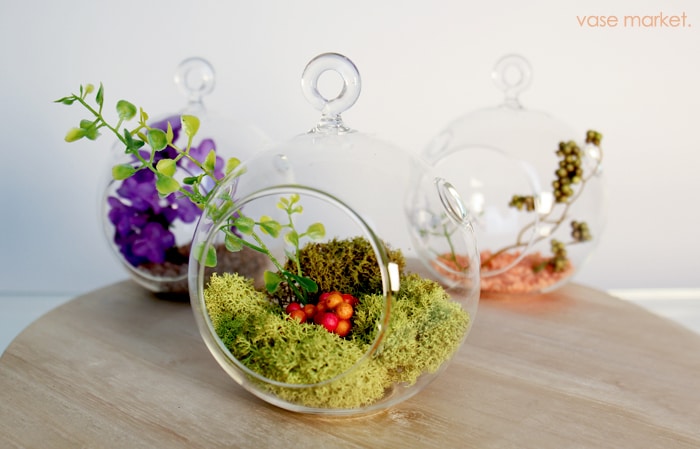 ---
We hope you enjoyed our newest post!
If you like what you see, and you wanna see more, you can sign up for our Vase Market Newsletter. Also be sure to check us out on Yelp, Facebook, Wedding Wire, Gay Weddings, Pinterest, and Instagram for more info! You might even stumble upon special offers and coupon codes!