[image from Easy to Grow Bulbs]

If you're still scrambling to match the perfect gift to a perfect guardian on Mother's Day, keep in mind that the best gifts usually find a balance between simple and personal. If your mom or guardian loves plants and gardening, we've got a few last minute simple tricks for pulling together these elements in perfect harmony.
Take our succulent wood planter boxes for a spin, and you'll find a fantastic array of possibilities for how you can transform these simple rustic accents into a meaningful gift for her. 



Personalized Painted or Engraved Succulent Wood Box Planters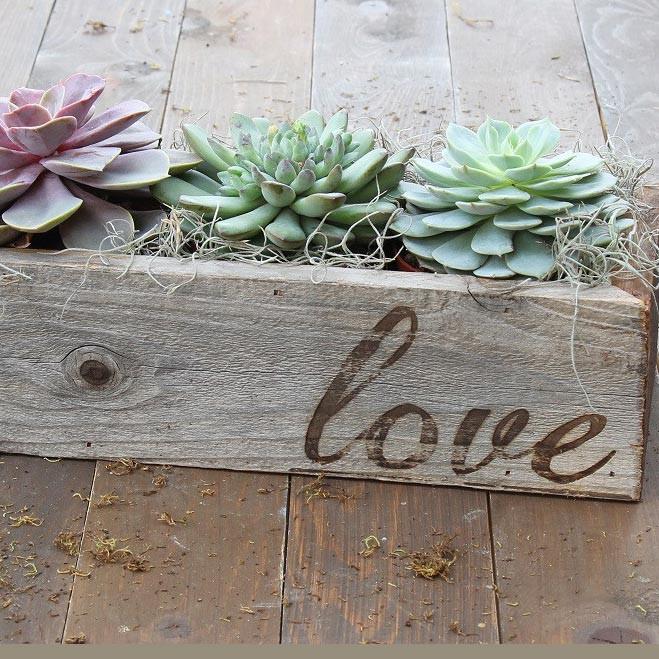 [image from Easy to Grow Bulbs]


"Love." A single message written in beautiful text. It doesn't have to be "love" and it doesn't have to be in English. Just consider one simple message you want to send and write it out. Plan out what kind of text you want to use, the size of the words, and the placement of the text on the wood planter box. The examples shown have stylistically placed the text on the bottom corner of the boxes, but you might find it more tasteful to center the text. Go with what feels right for you!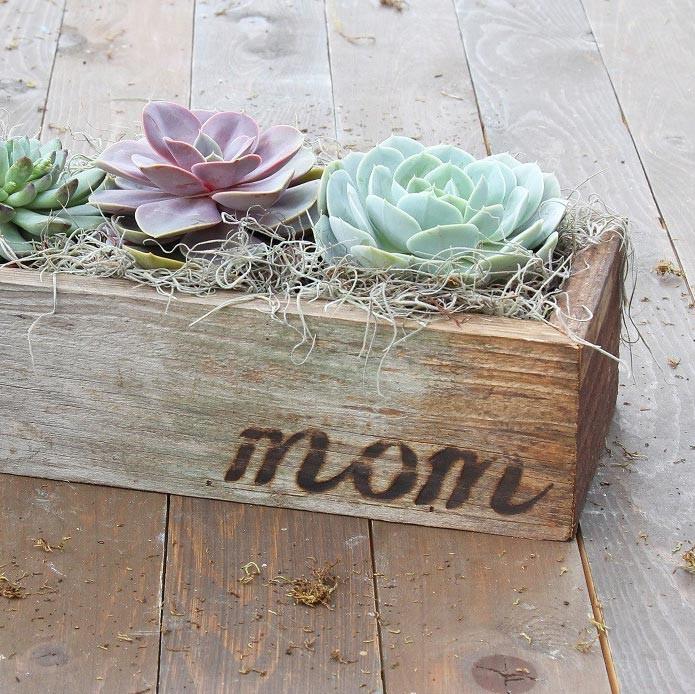 [image from Easy to Grow Bulbs]


While we don't offer engraving services, Vase Market's succulent wood box planters are made of unpolished, rough-textured wood that can easily be engraved, stained, branded, or painted. If you're a DIY kind of person, look up some tutorials online for how to write calligraphy, how to paint wood, or search for text templates that will allow you to write your heartfelt message on our ash colored succulent wood box planters.
But which box should you choose? Well, if you're looking for something small that is suitably gift sized, we would recommend our 4 inch tall, 12 x 5 inch rectangular wood box planter, which comes with a removable zinc metal insert liner. For something even smaller, and slightly more lightweight, you can try our 4 inch tall, 10 x 5 inch succulent wood box planter with a removable plastic insert liner. Generally these wood box planters also make wonderful rustic decorative pieces for gardens, interior home decoration, or centerpiece planters for farmhouse style or woodland weddings.
Pick Out Your Succulents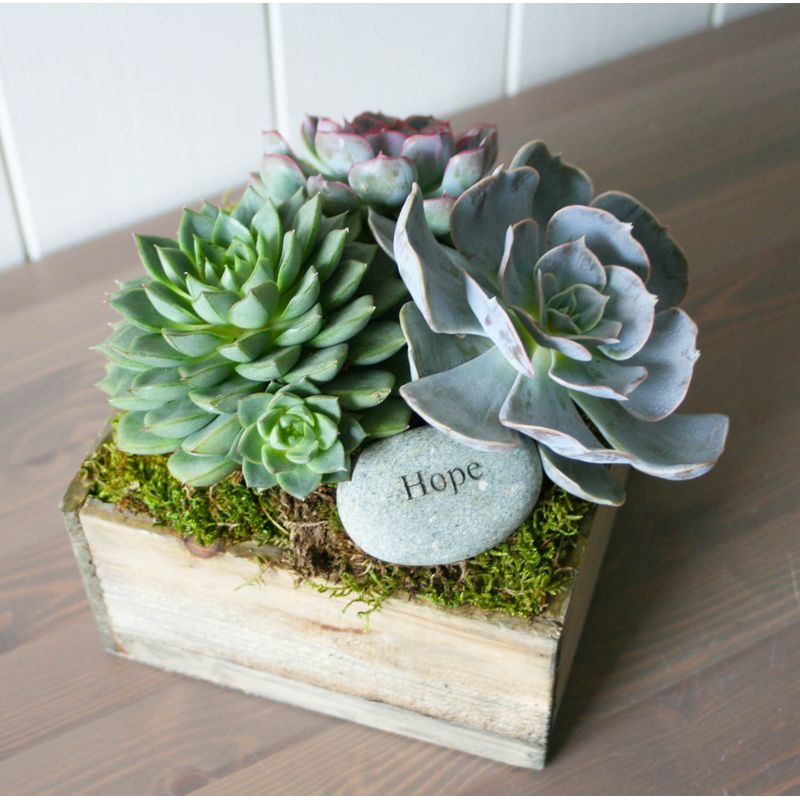 [image from Edwards Florist; Succulent wood box planter model number: ZWCB080804] 


Succulents are probably one of the trendiest decorative plants of the modern day. They're incredibly easy to find, grow, and maintain. You can put them just about anywhere, indoors or outdoors, and they'll find a way to thrive. There's also a huge variety of succulents of different colors and textures to choose from. And yes, cacti do fall under the category of succulents. Go to any garden or home improvement store with a garden section, and you're bound to find a tremendous selection. Pick out the ones you like, add some moss or river stones around them, and fill your succulent wood box planter to the brim.  With something so specific and personalized, your mother is guaranteed to love it!


It Doesn't Have to Be Succulents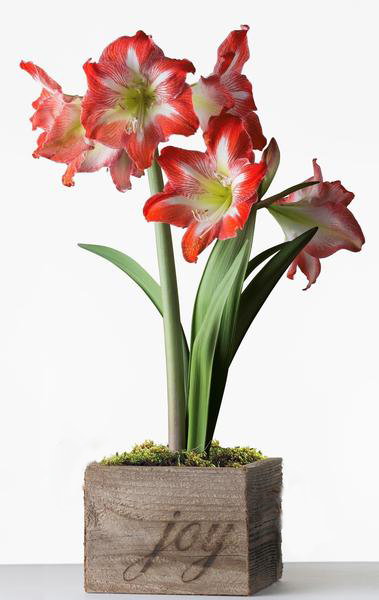 [image features an amaryllis minerva from Easy to Grow Bulbs; Succulent wood box planter model number: ZWCB060604]
Our succulent wood box planters come in many different sizes and shapes that can accommodate more than just dry desert plants. If you know of a specific flower or plant that you know your mom or guardian likes in particular, it's perfectly acceptable to go with those plants instead of succulents. 
---
We hope you enjoyed out latest blog post!
If you are inspired by today's post, and you wanna see more, you can sign up for our Vase Market Newsletter. Also be sure to check us out on Yelp, Facebook, tumblr, Wedding Wire, Gay Weddings, Pinterest, and Instagram for more info! You might even stumble upon special offers and coupon codes!