Vase Market's simple apothecary candy jar set is a timeless collection of ultra fine glass canisters for kitchen or bathroom storage.
Both a Simple Candy Jar and Kitchen Master

Storing food in your kitchen can be endlessly frustrating, regardless of the number of pantries you have or the size of your cabinets. The challenge only grows as you attempt to organize your ever-changing and fluctuating food stocks. Fortunately, these fine loose-lid glass apothecary candy jars present a beautiful and functional solution to your food storage woes.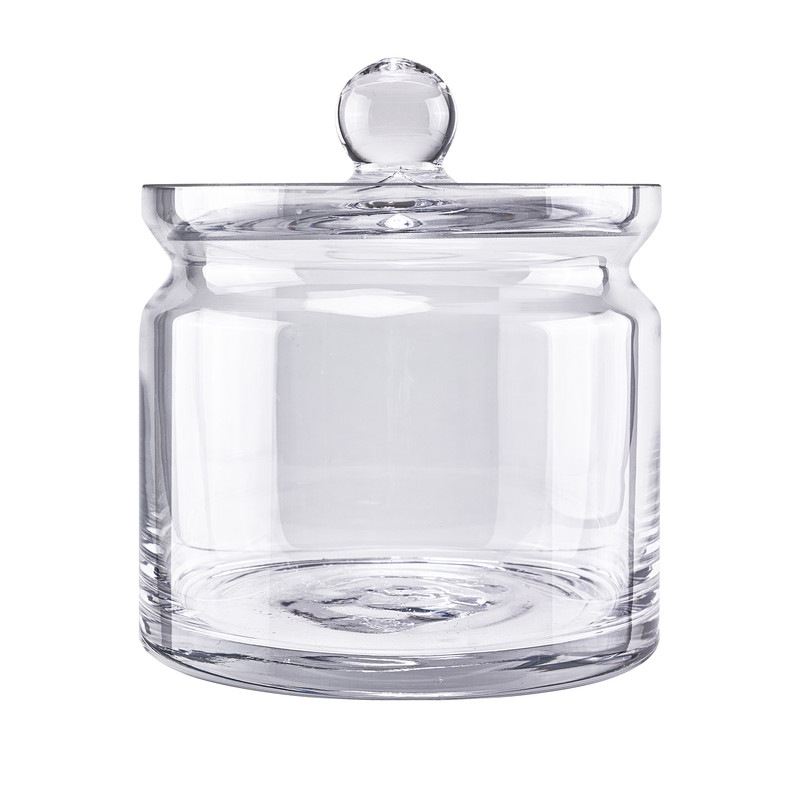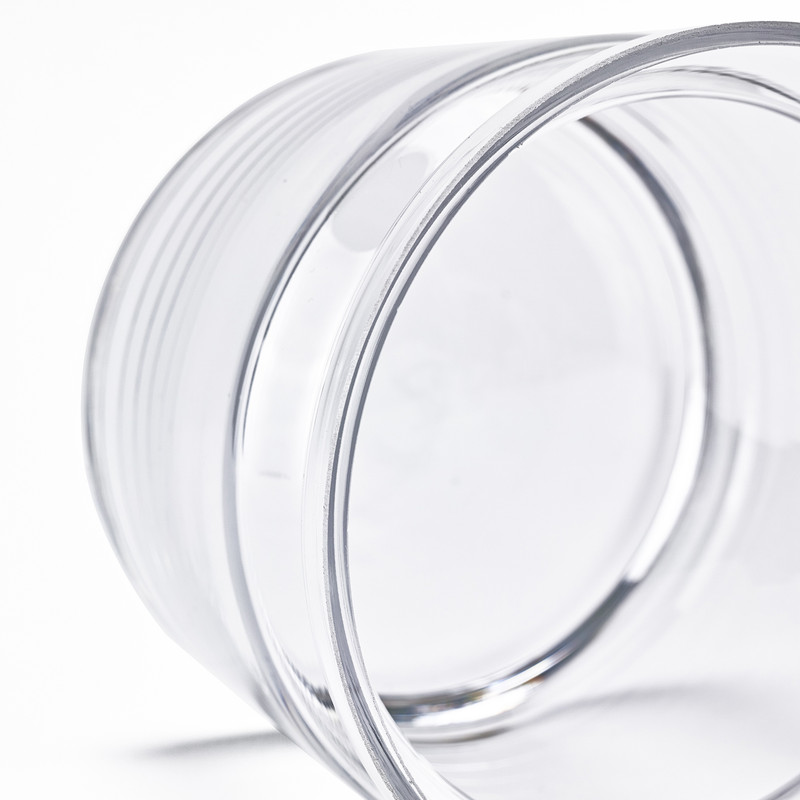 These glass kitchen canisters, often categorized as simple glass apothecary candy jars, are often used for spectacular candy table displays. However, these simple and elegant jars are definitely good for more than just candy. These simple apothecary candy jars present a sweet opportunity for organizing your kitchen and helping you store your dried foods such as oatmeal and cereal, pasta, lentils, coffee beans, dried peas, and spices.
Our simple glass apothecary candy jars come in three different sizes (small: 4¾ inch x 4½ inch | medium: 6 inch x 5¾ inch | large: 8½ inch x 7 inch). You could get a set of one particular size, or sets of all three sizes. Since each simple glass apothecary candy jar shares the same design, this allows you to create a beautiful organized set-up in your kitchen that is consistent and matching in style.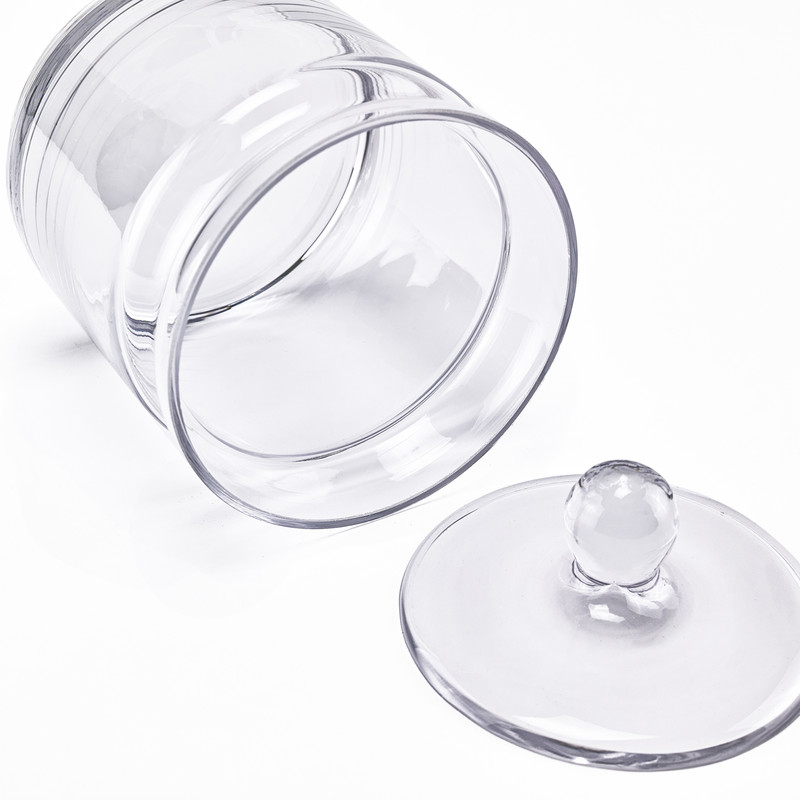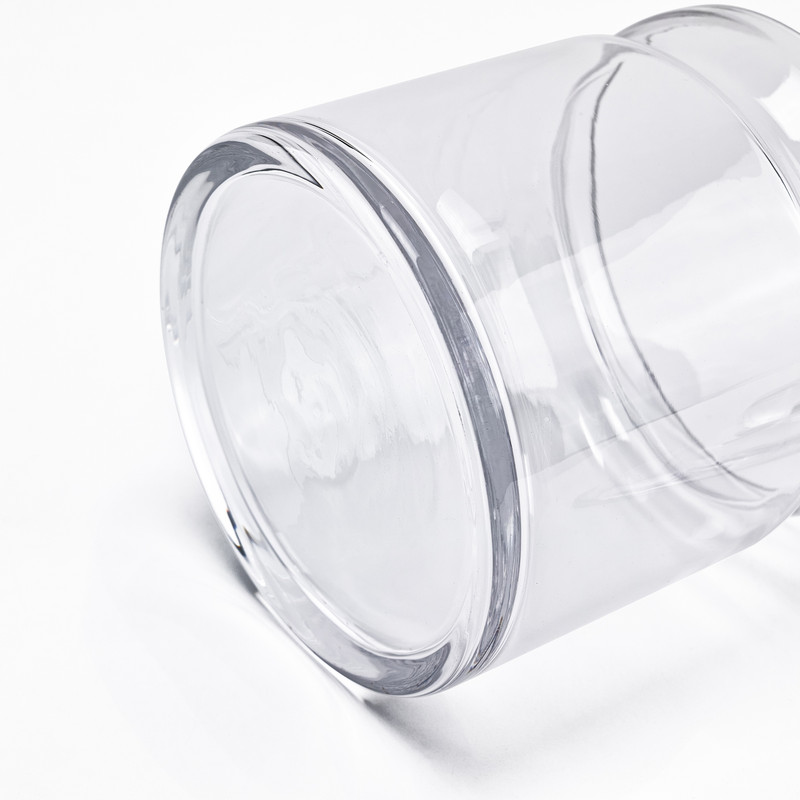 Stately Simple Storage for the Modern Bathroom

The word "apothecary" originates from ancient Greek and Latin words, apothḗkē and apotheca, both meaning a repository or storehouse. Vase Market's design for the simple glass apothecary candy jar demonstrates an intricate, yet balanced blend of modern fashion with a more nostaligic period of ancient history, and such an elegant piece offers a great way to organize your bathroom odds and ends. Rather than scatter your bathroom counter with miscellaneous items, you can easily fix this clutter. With simple glass apothecary candy jars, you can separate your cosmetics ( foundation, perfume, lipstick and eyeshadow) from your first aid supplies (creams and bandages) and hygienic products (soap bars and bottles, bath salts, and cotton balls).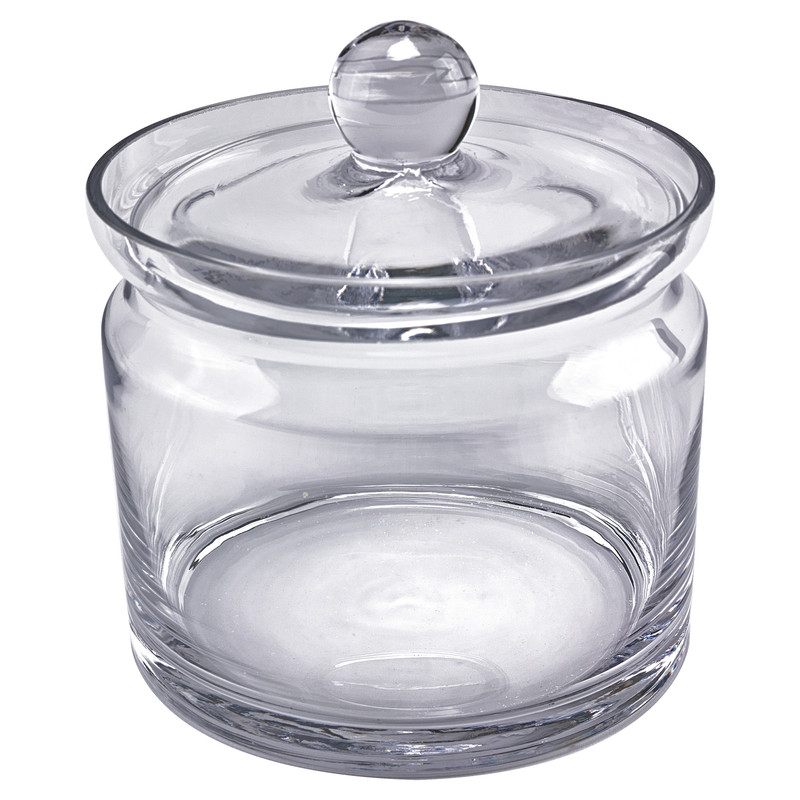 Given the beautiful clear smoothness of these simple glass apothecary candy jars, you'll naturally understand that they don't have to be strictly utilitarian. With three different sizes of jars, it's easy to layer the varying heights to augment the sense of dimensionality. To transform these lovely simple glass jars into ornamental displays, you can fill them with Christmas ornaments, novelty items, terrarium displays, seashell and coin collections, scented balls, vase fillers, sand art, and other exotic accessories.
---
→→→ See More: Follow us on Instagram for decorative inspiration! →→→
---
We hope you enjoyed our newest post!
If you like what you see, and you wanna see more, you can sign up for our Vase Market Newsletter. Also be sure to check us out on Yelp, Facebook, Wedding Wire, Gay Weddings, Pinterest, and Instagram for more info! You might even stumble upon special offers and coupon codes!
---
Vase Market is the place for all your glass vases in bulk, wholesale glass candle holders, centerpieces, and party supplies! Vase Market is a direct importer of wholesale glassware and decorative pieces for weddings and events. We offer hand-crafted, high-end quality products for birthdays, bar-mitzvahs, weddings, and corporate parties throughout North America. Whether you're planning a splendid event, a close-knit gathering, or simply want to decorate your home, we are confident that our items will fit your individual style while helping you stay within your budget.