As the most wonderful time of the year begins to roll in, many of us find ourselves in a frenzy to find the perfect accents that will finalize your home decorations in time for the autumn and winter season. Or, if you're like me, you're probably trying to achieve that special look that will not only welcome, but impress your dinner guests during the holidays: shiny gold ribbons, bold red and pine green trims, clusters of reflective ornaments, shimmering glass, and warm lighting. But how can we tie these things together into a neatly wrapped package with a bow on top? As always, Vase Market is here to answer the call, by introducing our most popular collection of items: cylinder glass vases.


If you've visited Vase Market before and browsed our cylinder vase collection, you'll know that we have a HUGE variety. Almost every combination of width and height is available to serve your specific decorating needs.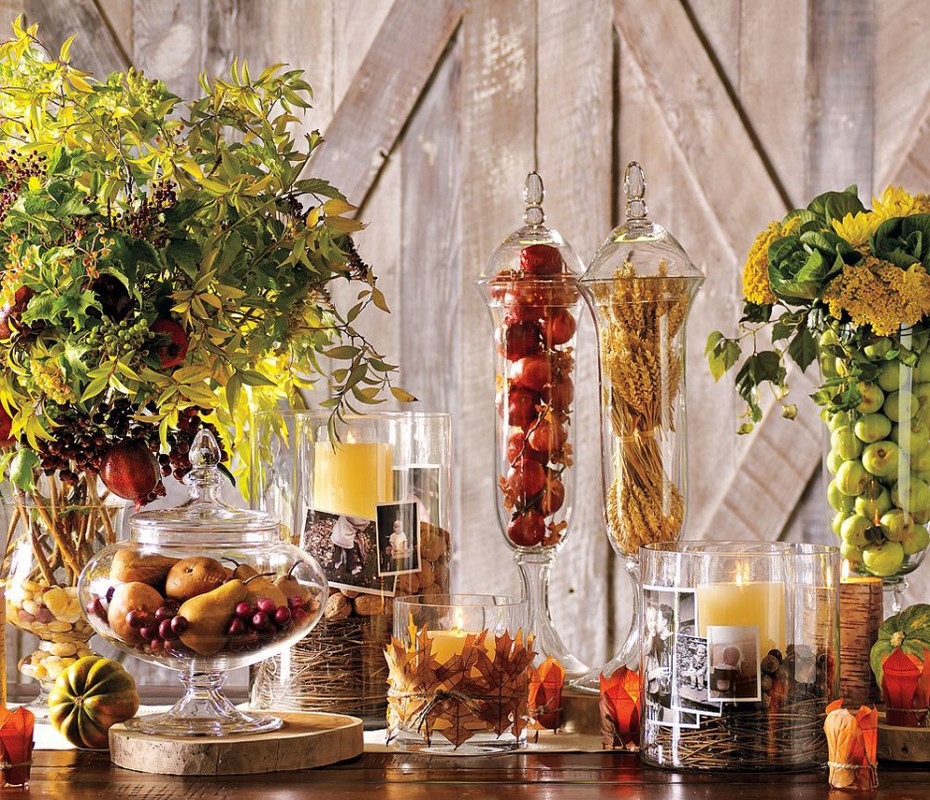 Wide Cylinder Vases Welcoming Autumn and Winter

Among our widest cylinder vases are include 8 inch diameter cylinder vases, 10 inch diameter cylinder vases and 12 inch diameter cylinder vases. If you have the space for them, you'll find that wider cylinder vases are extremely easy to work with and easy to clean. If you're already thinking of trying out these large vases, then I'm guessing you probably already have a plan for how you're going to use them. But just in case you don't, here are some ideas.


Wide cylinder vases make grand holiday scenes easy to achieve when you acquire the right elements, some of which you can easily aqcuire from nature. Filling some of your taller wide cylinder vases with long, slender pieces of wood can give a cool, rustic aura reminicent of a grandmother's woodland home. While candles seem to be the obvious choice, there are more interesting ways to diversify your table arrangements. Wrap your cylinder vases with ribbons and burlap. Cluster varying heights of these cylinder vases, and fill them with different types of fillers (christmas tree ornaments, pine needs and pine cones, stems of holly, peppermints, bunches of crimson poinsettias, silver bells, and even snow-like glass sand, for a winter wonderland feel), and you're sure to create the most enchanting scene for your home or holiday events.
Even during the off-season, wide cylinder vases have plenty of uses. They are sizeable enough to work as indoor flower pots. It's a popular choice if you want a strong, but subtle decorative accent for your living rooms and corporate lobby reception desks. Their size makes them more like large glass containers that can hold pretty much anything you want, so don't feel like you need to constrain yourself. Some people even use them as fish bowls or for display purposes.
Happy Mediums for Happy Holiday Evenings

Our more mid-range sized cylinder vases can still be used in ways similar to the ideas I've described above. But since not everyone has the space to create large complex tablescapes, these sizes can be considered more adaptable to homes and spaces that want a more cozy atmosphere. This doesn't mean they can't still be just as extravagant. Our medium sized cylinder vases are around 6 inches in diameter. Among our tallest sizes include 24 inches, 26 inches, 32 inches, and even 40 inches tall! Because these cylinder vases can be incredibly tall, they're often used as lobby and floor vases. When they're placed near walls or next to your furniture instead of occupying your tables, they have the advantage of being fantastic decorative pieces that also save space.
One creative way of decorating your cylinder vases is with string lights. If you're not a fan of candles, string lights are a perfect alternative. You can place a 6 inch wide, tall cylinder vase on a small teatable (and even on the floor, if it's sufficiently tall) near an outlet and your cords can be perfectly concealed, especially with the help of bright and colorful fillers. Such a display will be wonderful to admire, and it will certianly make a great conversation starter when everyone winds down for tea in the living room.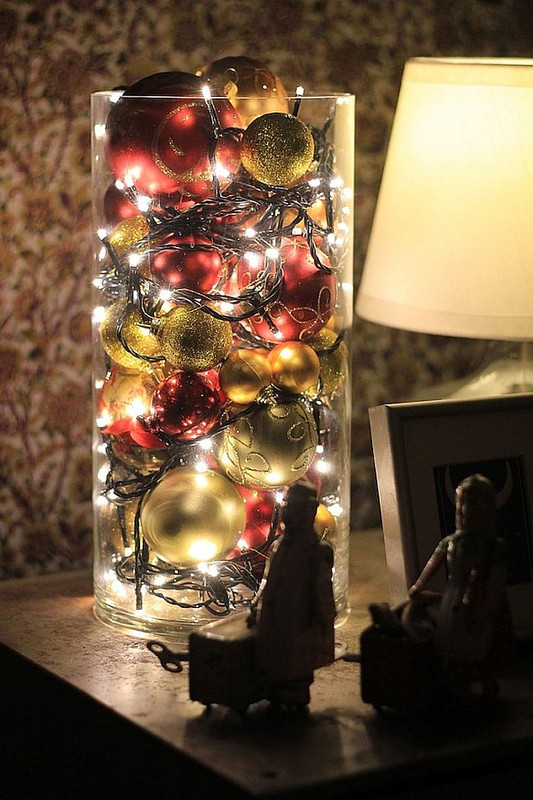 Tall, Slim, and Classy

Our most slender cylinder vases (around 4 inches to 5 inches in diameter) are the most popular choice for dining table centerpiece arrangements. Among these slimmer cylinder vases, we have an excellent selection of taller dimensions (22 inches, 24 inches, 26 inches, and 28 inches). While these cylinder vases are perfect for traditional floral designs, I personally LOVE how perfect they are for floating candles. You can line several cylinder vases of varying heights along the center of a long table and fill each with water, holly drupelets, and a single floating candle. The bold red color of the holly will draw the attention of all your guests while adapting perfectly with the holiday theme.
With these spectacular cylinder vase design ideas, we hope you feel sufficiently inspired to start your holiday set ups. Happy decorating!


---
We hope you enjoyed our newest post!
If you like what you see, and you wanna see more, you can sign up for our Vase Market Newsletter. Also be sure to check us out on Yelp, Facebook, Wedding Wire, Gay Weddings, tumblr, Pinterest, and Instagram for more info! You might even stumble upon special offers and coupon codes!