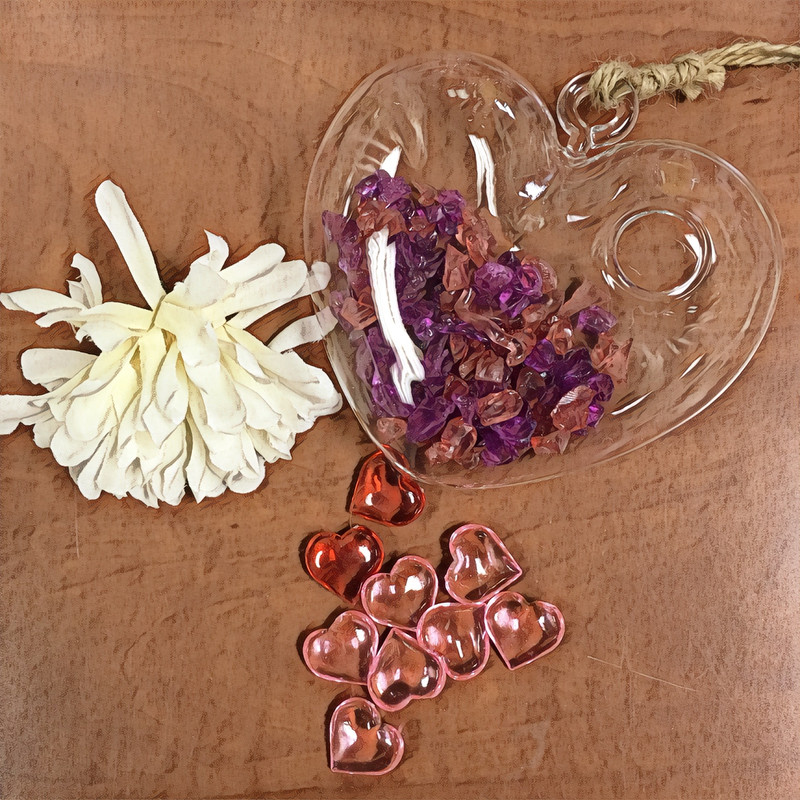 For many, Valentine's Day is treated with a special reverence embroiled in customs of the modern day: bundles or roses, boxes of chocolates, hand-made pink and red cards, and a romantic date involving dinner and a movie. It is a day to celebrate your love with partners, be it in the form of Eros or Agape. Among the plebians, little is remembered of the history of St. Valentine's or the historical origin of the heart-shape. But even as the ages past, we still unknowingly cling to pieces of history in every gesture. Our heart-shaped items, beyond their adorable loveliness, are closely connected to that history.
At Vase Market, we've always been about finding that perfect fusion between modern and traditional. You need not forgo your annual modern Valentine rituals, but if you're looking to really impress, it might be beneficial (especially for those sapiosexuals) to go beyond the superficial in your approach to honoring your significant others.
 The Silphium Heart
There are many who are all too familiar with that visceral feeling that arises in that sudden, blushing moment of confession. The sweating palms and pounding heart are close to universal in the experience, and the heart is a crucial symbol for both the mental and physiological components of that emotion. 
In classical antiquity, the silphium plant bore special seeds/fruit that were shaped like the traditional heart (♥). For reasons not entirely clear, these seeds were used in classical Greek literature to symbolize sexuality and love, although one could extrapolate the reasons for these associations from the shape's resemblance to various parts of the human body. From this, the symbol naturally evolved to represent many kinds of affection beyond the romantic.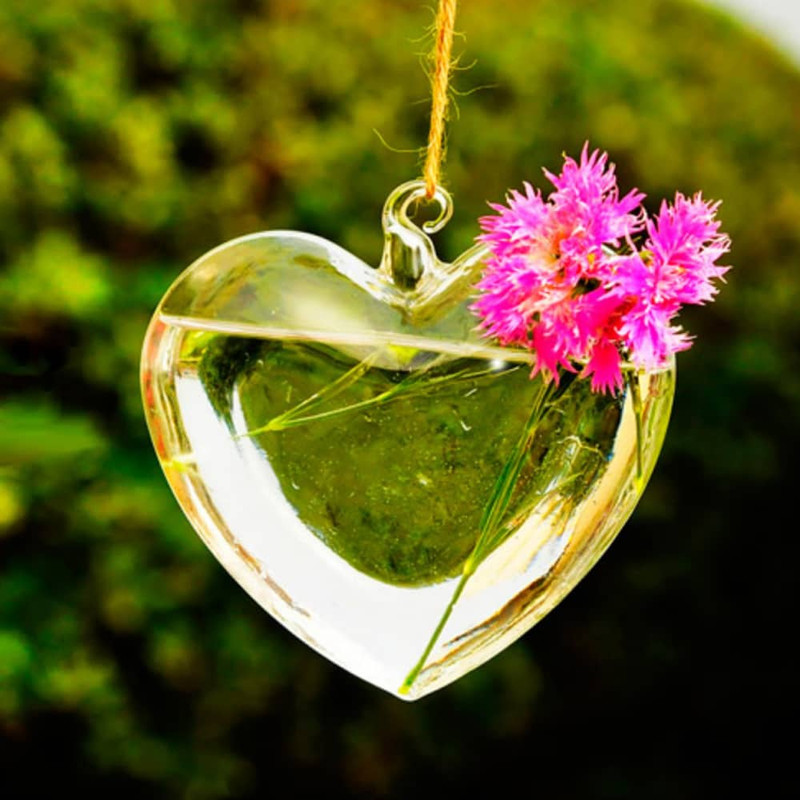 Now armed with historical context, you are better prepared to present your gifts this coming Valentine's. Our heart-shaped terrariums are a favorite among romantics. They make wonderful gifts individually, although they're also popularly used to create sweet out-door or in-door set-ups. They can be hung from trees or as in-door ornaments and they can be filled with colorful vase filler, valentine candies, romantic hand-written notes, or short stemmed flowers. 
Our heart-shaped vase fillers, which come in red hearts and pink hearts, are the perfect complimentary accent for finishing your dinner-table arrangements. With great calculation deserving of your special night, you can place them around your floral centerpieces or, better yet, fill your centerpiece vases with these transparent arcylic gems. You can also supplement your gifts by adding these gems to gift bags or gift baskets filled with other traditional Valentine goodies (chocolate, flowers, love notes, etc.).
We also offer a variety of vase fillers in the shapes of uncut gems and faceted diamonds, which can equally serve as romantic Valentine supplements with a suggestive matrimonial undertone (wink wink). 
With these suggestions, I hope you feel more prepared to takle this holiday with something special and meaningful to you and your partners. 
---
We hope you enjoyed our newest post!
If you like what you see, and you wanna see more, you can sign up for our Vase Market Newsletter. Also be sure to check us out on Yelp, Facebook, Wedding Wire, Gay Weddings, Pinterest, and Instagram for more info! You might even stumble upon special offers and coupon codes!