1. Home Decorative Glass Centerpieces
There are a variety of uses for apothecary jars, and we've discussed the functional quality of these jars for organizing homes and keeping cluttered spaces neat. Above are a few visual examples of how you can also utilize their variable shapes for dynamic decorative table-top arrangements and centerpiece displays. If you wanted to use glass apothecary jars as ornamental pieces, rather than functional, rattan ball vase fillers, pine cones, dried flowers, and potpourri are great for decoration. Find the right colors to fit different kinds of settings like your kitchen, bedroom, or home office.



2. Coin Banks & Gratitude Jars
You can find plenty of 19th century inspired labels for glass apothecary jars and containers, or you can design your own to print out and stick on these perfect, hand-blown vintage glass apothecary jars. I've seen people create labels for just about anything: "gratitude jar", "swear jar", "college fund" or "emergency fund". It's a fun little project for families and kids that contributes to a more wholesome home environment.
3. Close-Lid Terrariums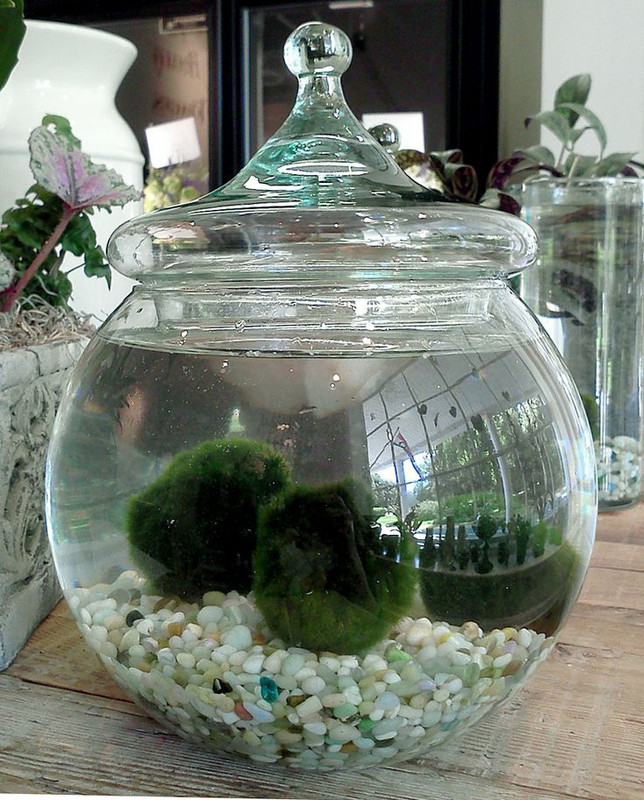 (You can find a few other interesting terrarium apothecary jar designs here and here.)
While they take creativity to create and patience to maintain, terrariums and close-lid aquariums are fun to make and look fantastic on display, whether casually at home, or as centerpieces for events. We've actually posted a quick tutorial in the past on how to create your own marimo-ball terrarium. While the glass bowl used in that tutorial is not an apothecary jar, the apothecary jar is still a suitable close-lid vessel for terrarium gardening, particularly becuase it's easy to control the humidity with these glass container.s
---
We hope you enjoyed out latest blog post!
If you are inspired by today's post, and you wanna see more, you can sign up for our Vase Market Newsletter. Also be sure to check us out on Yelp, Facebook, tumblr, Wedding Wire, Gay Weddings, Pinterest, and Instagram for more info! You might even stumble upon special offers and coupon codes!