Here are some easy to follow, step-by-step instructions on putting together small and pretty succulent terrariums using Vase Market's best selling hanging glass terrarium tealight orbs.
How to Put Together A Hanging Glass Terrarium
Materials:
1. Hanging Glass Terrarium Orbs (size of your choice)
2. Vase Filler (color and type of your choice)
3. Succulent or Cacti (species and size or your choice)
4. Decorations (plastic, glass, ceramic, etc.)
5. Optional - Thin layer of activated charcoal and compost
Step 1. Gather Your Materials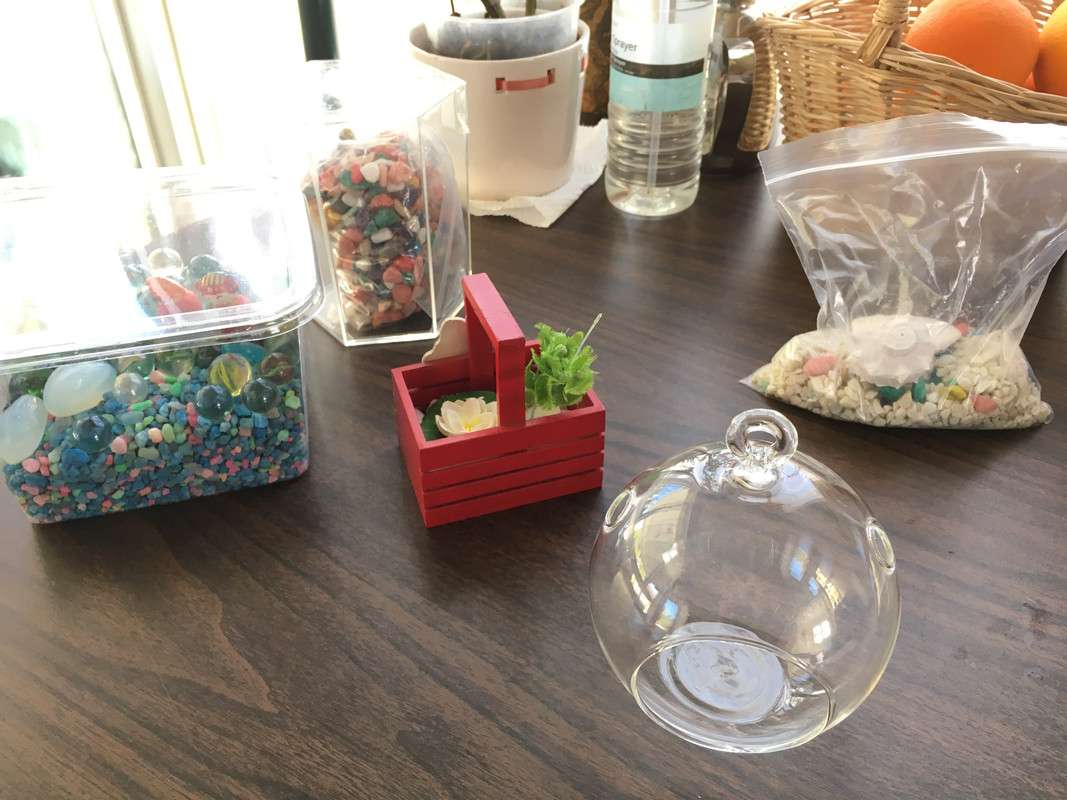 For this tutorial, we gathered Vase Market's Hanging Tealight Candle Holder Terrarium Orbs (model: GCH101/04). These orbs are 4 inches tall and 4.5 inches wide. However, we have an extansive selection of different sizes and shapes of hanging terrariums to choose from. If you're looking to plant larger succulents, or a greater number of them, we still have many other kinds of terrarium vessels including bubble bowls and glass cloches. Among our different vase fillers, we chose to mix a variety of crushed colored pebbles for this tutorial. However, you can certainly choose among our glass sand collection, for a softer, less organic look, with seashells or sea glass as decoration for a beach-themed or nautical terrarium design.
Step 2. Begin Lining Your Terrariums
For our glass terrariums, we used different colored pebbles and some seashell shards to establish variety, Because the terrariums we chose are small, and because we wanted to emphasize the color and aesthetic design, we chose not to add an additional layer of activated charcoal and compost, which is commonly added for fuller succulent arrangements. However, they are optional and not necessary to sustain the plants. Just lightly water these terrariums in every 2 weeks and you should be golden.
Feel free to add any additional decor such as figurines or plastic plants either during this step or after placing your plants in the terrarium.
Step 3. Place Your Succulents/Cacti into the Terrarium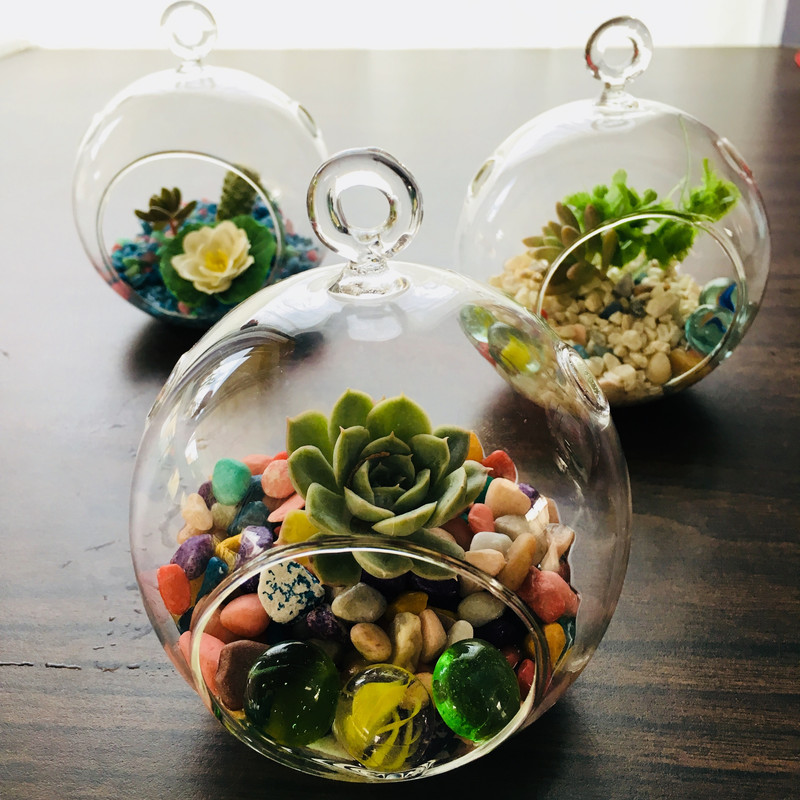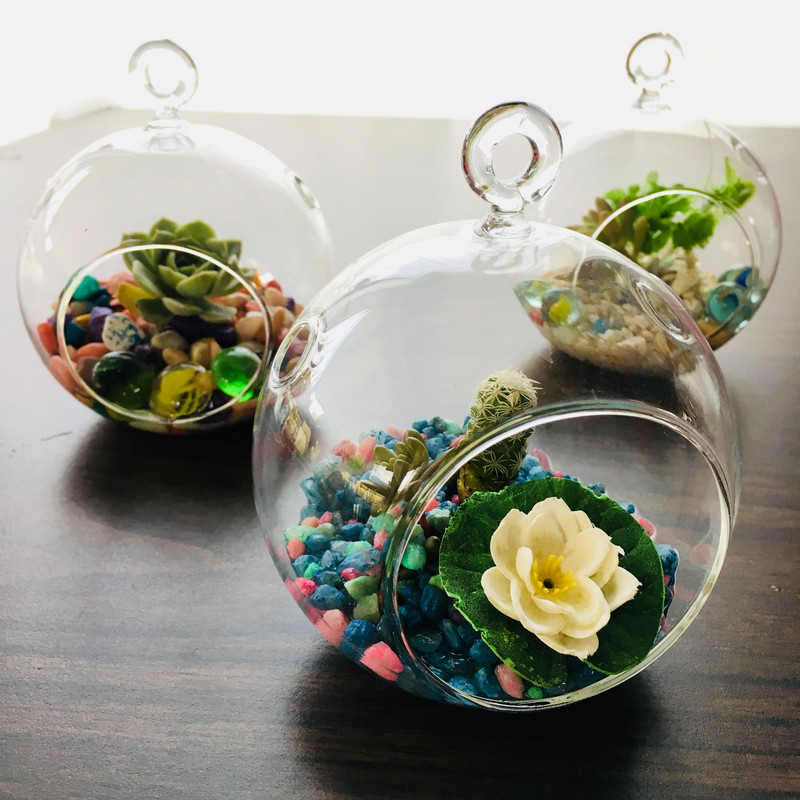 Final Results of Succlent Terrarium Orbs
---
We hope you enjoyed out latest blog post!
If you are inspired by today's post, and you wanna see more, you can sign up for our Vase Market Newsletter. Also be sure to check us out on Yelp, Facebook, Wedding Wire, Gay Weddings, Pinterest, tumblr, and Instagram for more info! You might even stumble upon special offers and coupon codes!