Vase Market's stemmed white glass candle holders are reminders of idyllic winter days and picturesque snow-frosted glass windows. Settle down for a warm and inviting winter afternoon with these beautiful candle holders on your bedside, in your living room, or on your kitchen dining tables.
These white glass stemmed candle holders come in 7.5 inches tall and 9 inches tall.

Artistry At Work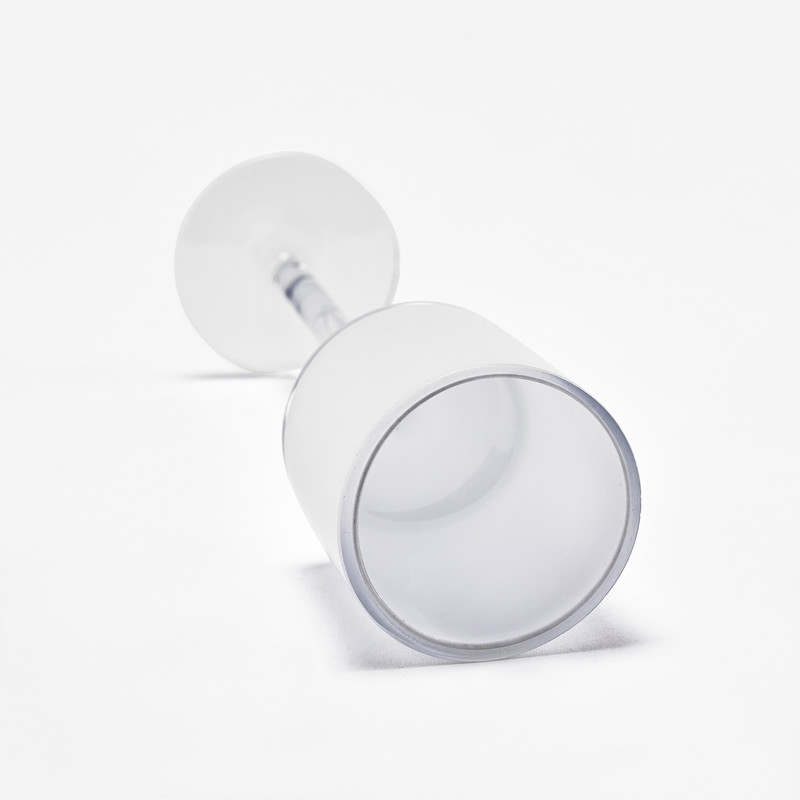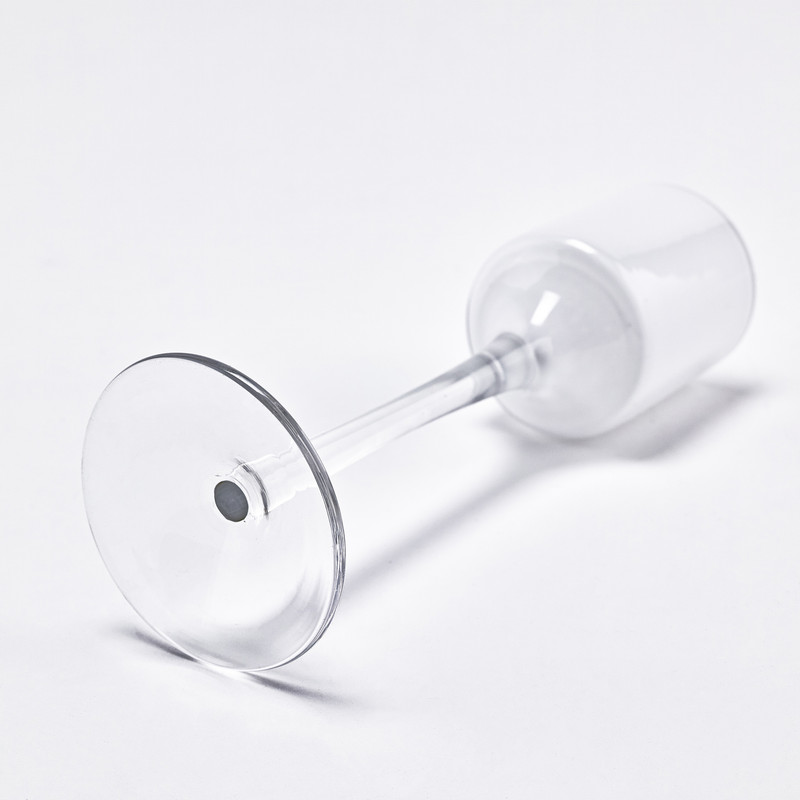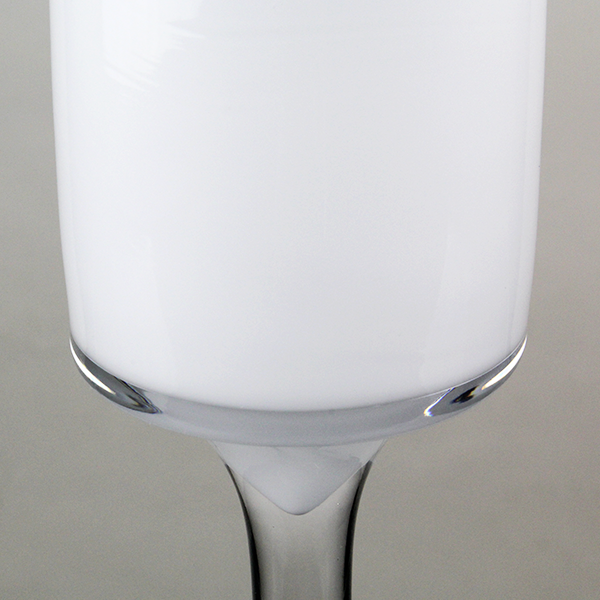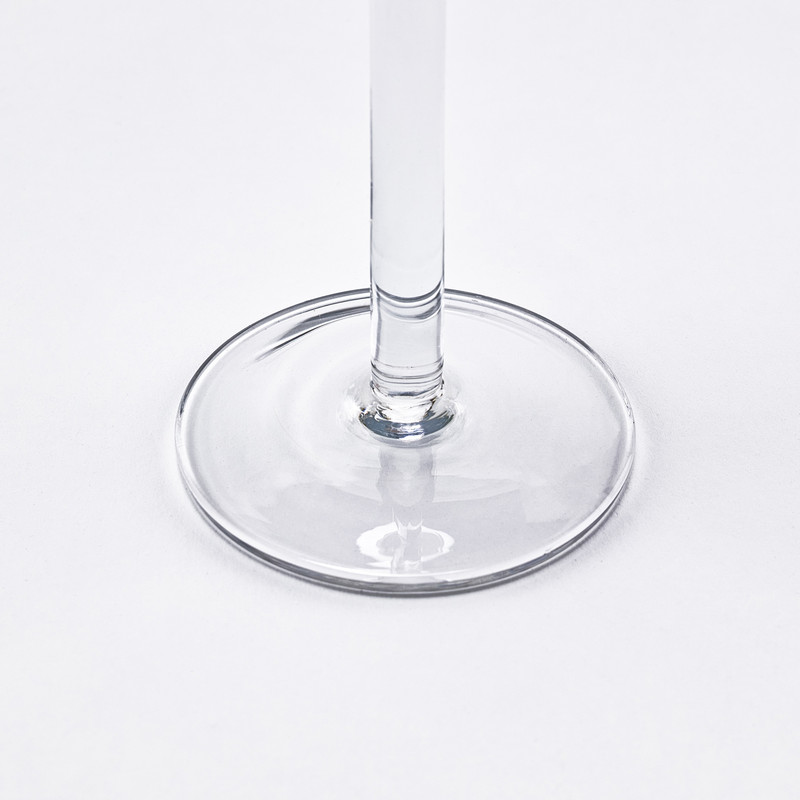 How does one describe the perfection of each piece? These slender, stemmed glass candle holders are hand-crafted by skilled artisans overseas. Using a unique hand-turning process, the symmetrical, cylindrical shape of the stem and base are formed using clear glass. The frosted white glass cup is dyed separately during the inlay process and fusing the cup to the stem seamlessly before getting coated over with a thin outer layer of clear glass glaze. Because the color is infused within the glass, the color of this frosted white stem candle holder will never wash out or fade.
Quality Matters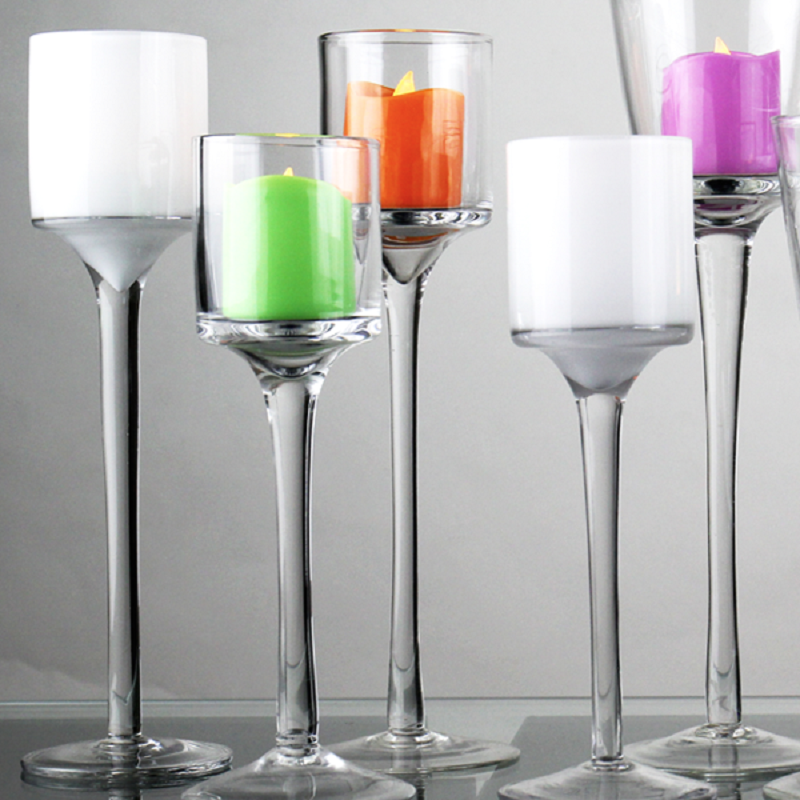 In modern and contemporary style spaces, poor-quality is jarring and fine-quality brings balance. Smooth forms and well-defined lines are ever welcome in contemporary minimalist design, and the extra professional mile we take to make these high-end, hand-blown stem glass candle holders, frosted-white or otherwise, accessible to you through affordable wholesale is the defining trait of our mission statement.
In Conclusion: An Idyllic Christmas Living Room Scene

Imagine a small and cozy living space, a gathering place for your friends and family. Music is playing softly, the warm and inviting fireplace is blazing with an orange and yellow glow, and the tree is up, decorated with fine ornaments and tinsel. As perfect as this textbook holiday scene may sound, there are so many things you can bring to personalize this moment. Consider for a minute, how you can transform your living room or dining room into a place that expresses the fundamental elements of YOU. Let these frosted wintery stem glass candle holders invite a peacefulness that represents the warmth and love you want to bring for your special holiday gathering.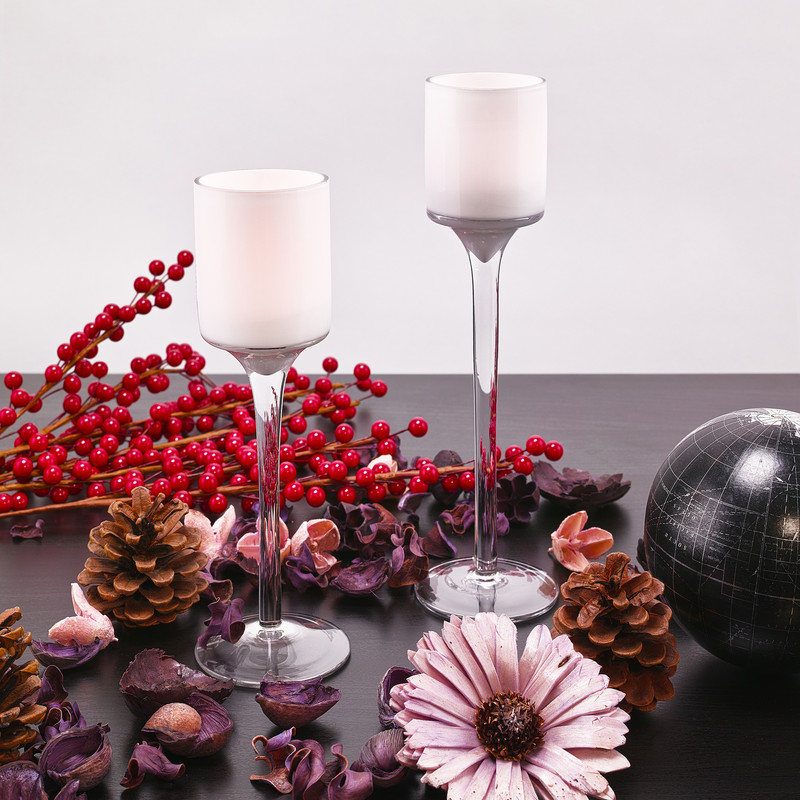 ---
We hope you enjoyed out latest blog post!
If you were inspired by today's post, and you wanna see more, you can sign up for our Vase Market Newsletter. Also be sure to check us out on Yelp, Facebook, Wedding Wire, Gay Weddings, Pinterest, and Instagram for more info! You might even stumble upon special offers and coupon codes!