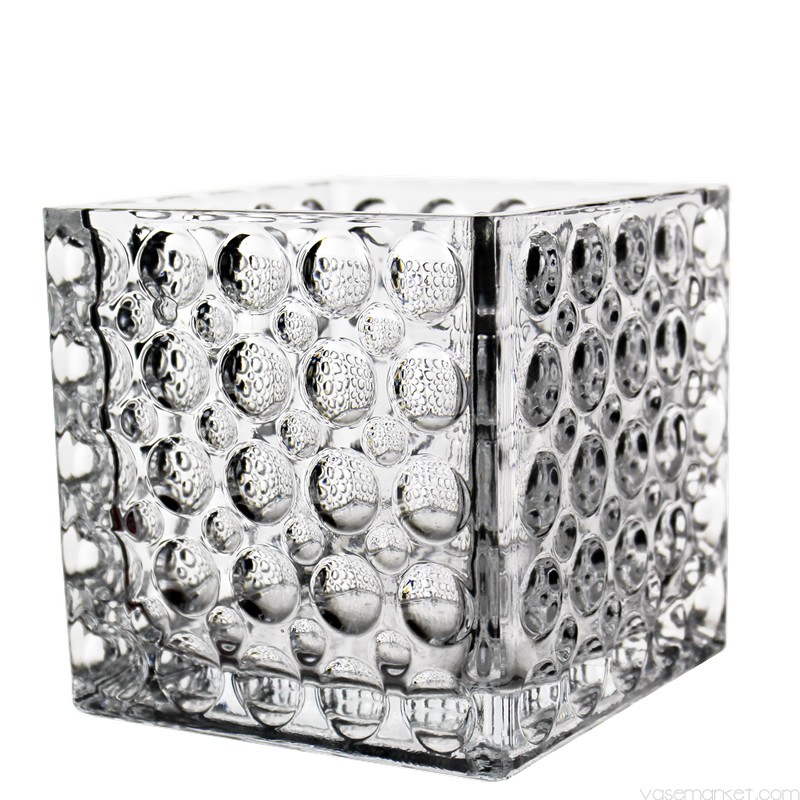 We've previously dicussed the different styles of cube vases Vase Market offers at amazingly low wholesale prices. Among the variety of styles we carry, we also have black cube vases, glass cube votive candle holders, cube wood boxes and cube wood planters. But today, we're introducing a brand new vase, with a delightful pattern fitting contemporary and modern style home decoration: the glass dimpled cube vase.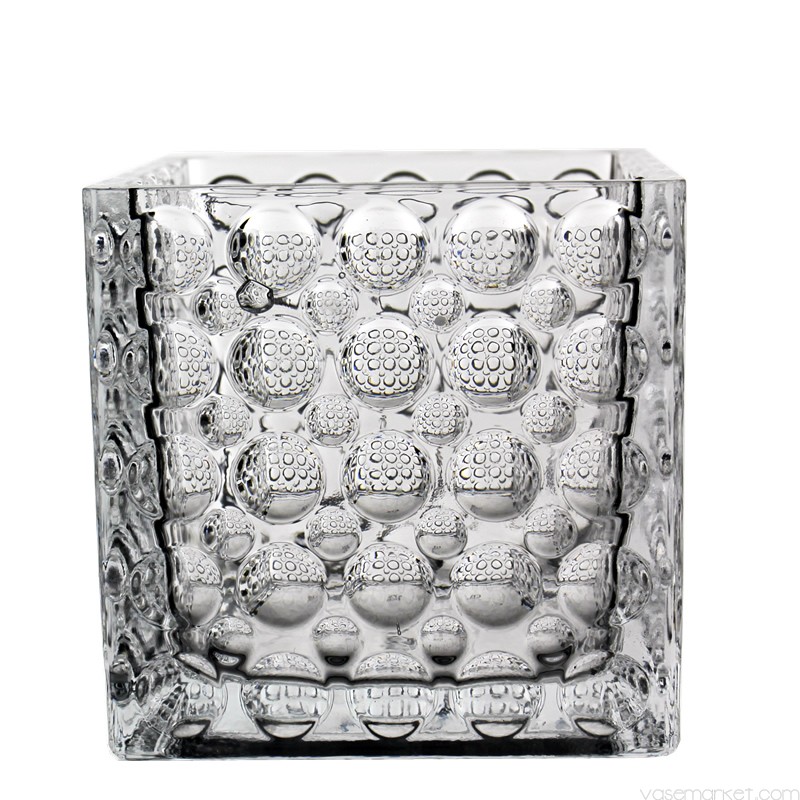 A closer look at these cavities in the glass shows an amazing kaleidoscopic vision. Like a hall of mirrors, we see an infinite reflection of all that is contained behind the glass. The image resembles that of raindrops against a glass window. You can imagine then, what this vase might look like with even a single candle place inside. Just think of how the candle flame will flicker behind this glass and transform into a thousand stars, creating the illusion of many candles within this glass cube vase.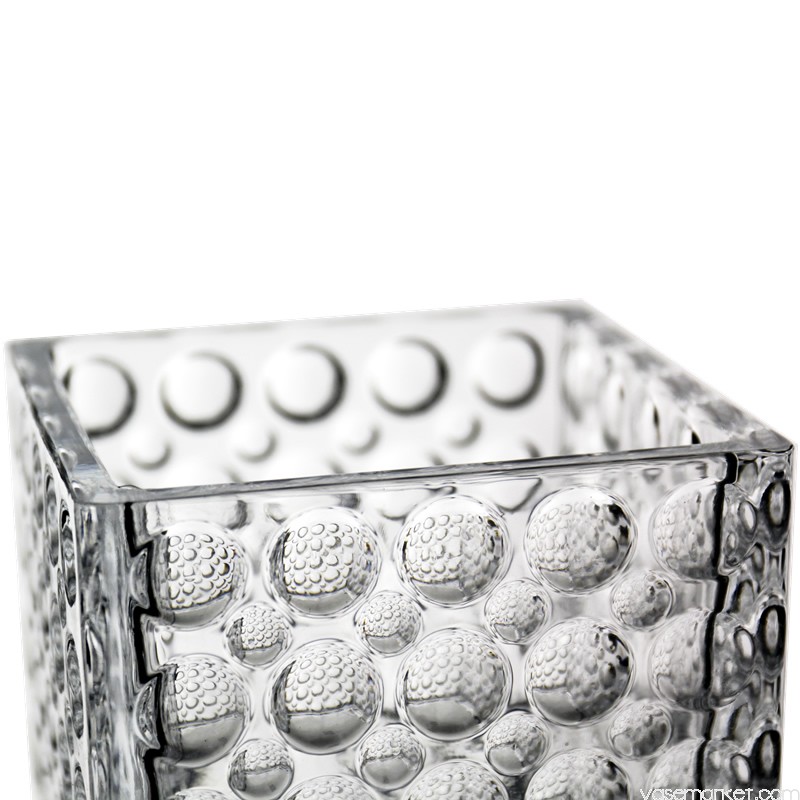 The glass of this dimple cube vase is thicker than most of our other vases to accommodate the polka dot bubble pattern on the glass. The glass thickness is approximately 0.9 inches thick, with soft edges. As a result of this thickness, this cube vase is strong and sturdy, with a gratifying weight that will anchor even the heaviest of floral arrangements. Just imaging a long and cascading cluster of flowers overflowing from this vase on an elevated shelf for display. This vase is more than capable of holding down weightier flower centerpieces.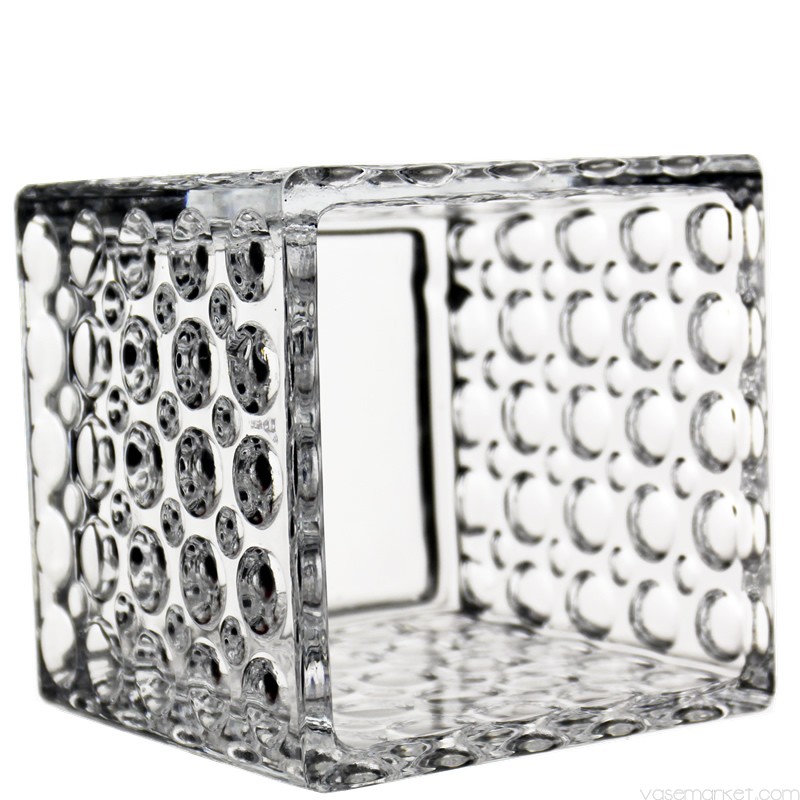 If This Inspires You ...
---
Vase Market is the place for all your glass vases in bulk, centerpieces, and party supplies!
---
If you like what you see, and you wanna see more, you can sign up for our Vase Market Newsletter. Also be sure to check us out on Yelp, Facebook, Wedding Wire, Gay Weddings, Pinterest, and Instagram for more info! You might even stumble upon special offers and coupon codes!